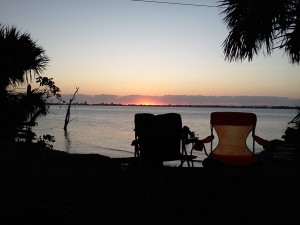 I've started blogging a dozen times, each eventually fizzled out for lack of direction. I'm hoping this time will be different, as I am using this as a sort of progress report for my "endeavors".
I put that into quotes because my wife, Elizabeth, wouldn't refer to them as that. She would more likely call it my latest short-term compulsion. I have a tendency to over-research things, tweak them until they run to my satisfaction, then get bored and move on to the next thing that interests me.
I've called this blog "The Florida Hillbilly" because I refer to myself as a hillbilly, having grown up in rural West Virginia. The Florida part refers to being trapped by income-producing labor that is located in Florida, aka "my job". More about the job later, it isn't the reason I have started this blog, my short-term compulsions are.
Sit back, try to remember that everything I write is MY perspective, may or may not (probably not) be the best way to do things, but it is how I am trying them. Consider me a high-tech, self-instructed, anachronistic Daniel Boone wannabe.
What you may find here will include, but probably not be limited to: survival, self-sufficiency, gardening, animal husbandry, product reviews, hunting, trapping, food preservation, rants, gripes, complaints, and links to more of the same. If I'm lucky, you'll find some of this useful. If I do a good job of it, you'll keep coming back.
I'm hoping for both.
D.