Share the post "Writing Contributions, Link Sharing, Advertising, or Product reviews"
For Third Parties offering articles or shared links, in a word, DONT.
I write this content. If I don't know you personally, you are wasting your time and mine by asking. This is my baby, if it were yours, would you trust it to a complete stranger?
Advertising
Anyone interested in purchasing ad space, or would like to have a product or service reviewed please contact me via email at db @ floridahillbilly.com.
Keep in mind, I will only entertain products and services that have something to do with the things I do and/or write about. Car insurance, Viagra, or financial services are examples of things I am NOT interested in. If you represent one of these types of products or services, and truly believe in what I'm doing, sponsor a rabbit, you can find the link on the front page, lower right….but I won't hawk your products.
If you are a knife maker, fishing guide, palm frond basket weaver, or something else this blogs contains, drop me a line at the address above.
As a minimum, all sponsored products or reviews will get listed here, as well as getting a post.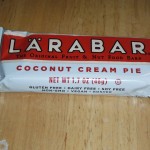 Larabars did, and I've posted a couple reviews.
Cascadian Farms did it, and I posted a review.
Jar-Zs sent me samples, and I was happy to review them.
Hotsnapz hooked me up, and I wrote a review.
Hides sent me some samples, and I loved them!
I try to post articles on a regular schedule, Monday-Friday usually, time permitting. Articles are written by me 99% of the time, and written a day in advance. Each article usually runs between 500-1500 words.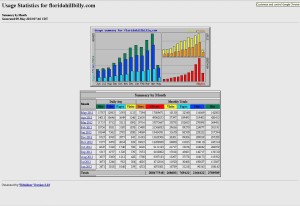 I generate between 700 and 1200 unique visitors a day, and according to my hosting service, my daily average number of visits is around 1400. You'll see that every month, my numbers increase.
Click the pic on the right for my monthly averages.
Ads are a maximum of 200×200 pixels on the right sidebar.
Ad Rates:
1 Year (12 Months) for only $480 (Just $40 per month)
6 Months for only $270 (Just $45 per month)
3 Months for only $150 (Just $50 per month)
For alternative adverting options, contact me with your thoughts.
Again, you can contact me via email at db @ floridahillbilly.com
Peace,
db