Share the post "Another Reason to Produce Your Own Food"
I was talking with BlueTang today, and he mentioned the fact that there is an ongoing swine epidemic….not swine flue affecting humans, but a virus that affects swine, killing large numbers of them.
A quick Google search reveals this: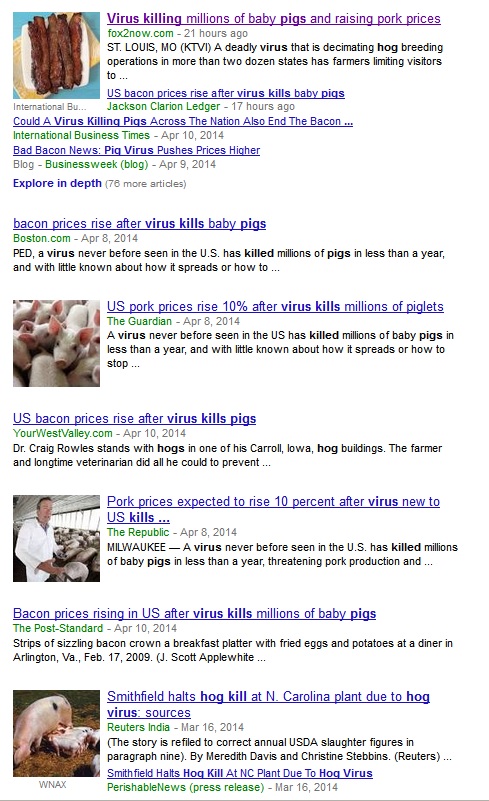 Now, does this concern you if you do NOT eat pork, bacon, ham, or sausage?
Why yes, it does.
Every pig not turned into food needs to be replaced in the would-be consumer's diet. If I eat pork every day, then one day, I cannot or will not afford to buy more pork, I will start looking at alternatives. When I start to buy those alternatives, the supply and demand will shift, driving up prices of the replacement item.
Food prices are going to go up, folks. Soon. Maybe not a lot, but enough to notice. I don't know about your life, but in mine, we already run pretty close to the edge. And while the prices increase quickly, they are ALWAYS slow to drop….if they ever do.
I just sold my last two "excess" breeder does from my rabbitry. After reading this, I'm thinking I probably should have kept them. Rabbit isn't pork, but it also isn't Soylent Green. And if you smoke rabbit, it CAN taste a bit like bacon...
On a slight tangent that actually works towards the same concern regarding food prices, I read something REAL scary in one of the articles from Reuters:
Smithfield Foods Inc, the world's largest pork processor, suspended hog slaughter at its Tar Heel, North Carolina, plant on Friday because the spread of the Porcine Epidemic Diarrhea virus (PEDv) has tightened hog supplies, industry sources said….
The article goes on to say
..Smithfield, acquired last year by China's Shuanghui International….
So the World's Largest Pork Processor, located here in the United States, is now owned by a Chinese company?
The country that holds a large portion of our debt now also holds our bacon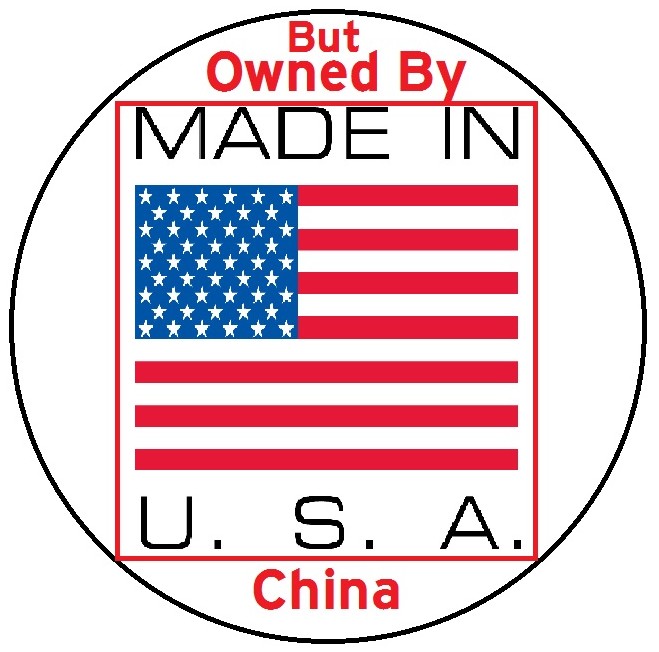 production? The little voice in my head just stately flatly, "Oh, shit."
I try not to be all tin-foil hat, but THIS makes me nervous….
So if you have any plans for stockpiling pork in the near future….grab a few picnic hams, pork butts, or pork loins…and, dare I say it,
Smoke `em if you got `em!
Peace,
db
As always, please "like" FloridaHillbilly on Facebook, subscribe to my feed,  follow me on Twitter, add it to Google+, Pinterest, Linkdn, Digg, and/or tell your friends! The more folks that start behaving like ants, the fewer grasshoppers there will be left needing help.
Need something from Amazon (and who doesn't)? I earn a small commission from purchases made when you begin your Amazon shopping experience here. You still get great Amazon service and your price is the same, no matter what. And for the record, all of my Amazon links provide me with this referral fee.