Share the post "Book Review: The Line by JD Horn"
I've written several reviews for Lisa over at TLC Book Tours over the past year, and have been exposed to some mighty fine reading by doing so. However, when they approached me to review "The Line" by JD Horn, I passed, stating it was not my normal reading material, but mentioned that it sounded like what my wife reads.
Lisa immediately jumped on that, knowing that my wife occasionally write for FloridaHillbilly.com. When I ran it by my wife, all I had to mention was "supernatural creatures, young girl, and romance"…and my wife was hooked.
So without me rambling anymore, here is my wife's review of "The Line", by JD Horn.
——————————————————————————–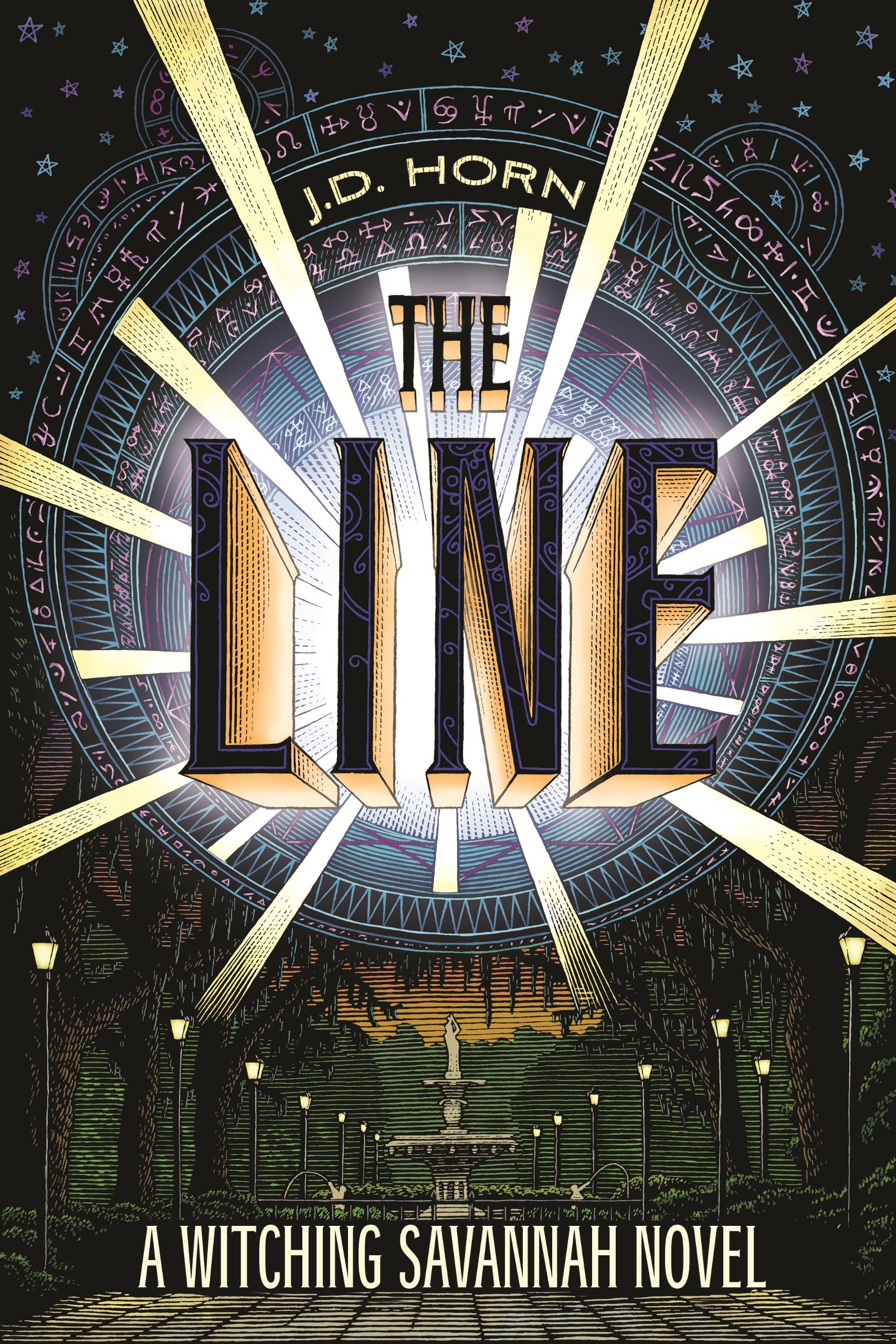 The Line
db asked if I wanted to read and review this book, The Line, written by JD Horn   I am one of those who reads books with the preternatural beings (witches, vampires and werewolves).  I am intrigued with the sliver of belief that such strange things could be real, the love story that is so often included and the escape from reality I feel when I read them.  I did find, in this book, that I had a difficult time getting a mental image of some of the recurring characters because their descriptions were not as detailed as the main characters.
The Line, is about a young woman, Mercy Taylor, who is older than a teenager, if only just barely, born into a family of witches rooted in Savannah history.  The fact that it takes place in a real city makes it more relatable for me.  She is the only one of this powerful, witch family who was born with no power at all.    So she spends her life being made to feel 'lesser' than the rest by some of her family members, but overall she keeps a positive outlook on life.  She is still a strong person, which is important to me in any character, even if she doesn't have any powers.  Trust becomes a big issue for Mercy when family lies are unraveled and secrets are uncovered.  I was surprised at the end when I thought it was almost over only to find out…it wasn't!  I couldn't imagine what else was going to happen to this woman, until it happened, then my jaw dropped.  There are loose ends, which tells me that I can look forward to another book, or two, or three.
The book does have a bit of a 'chick flick' feel to it, but is definitely on my recommended list.  I am anxious to find out what happens next with this character.
EB
——————————————————————————-
So there ya go! Short, sweet, and to the point. Mamma says she liked it, and wants to read the next story.
If it makes Mamma happy, it has MY seal of approval!
Peace,
db