Share the post "Coon Hunting: Stories from my Youth"
I spent a little time with my neighbors, removing a couple stumps today. As I stepped in to take a turn at chopping out the stumps, I did what comes natural to me, I started talking.
Some of you may not know this, but I come from a line of preachers, politicians, and used-car salesman. Truth. So talking, and telling stories, is just part of my nature. And oddly enough, I don't like the sound of my voice…but I sure do like to hear what its saying!
Both of my neighbors know how country I am, and they, too, have deep country roots. So I retold a few stories from one of my favorite story tellers, Jerry Clower.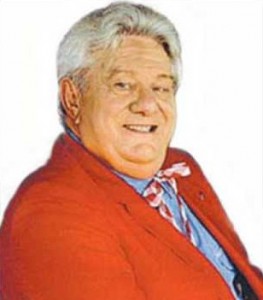 Jerry Clower was well known in country circles, telling humorous tales regarding life in the rural South (as if some of the South was NOT rural!). His stories were mostly told about life in Mississippi, where he was born, and most of them included the Ledbetter family – the quintessential Southern, agrarian clan which includes whose members include Uncle Versie, and Aunt Pet, and they children Ardel, Burnel, Raynel, W.L., Lanel, Odell, Eudel, Marcel, Claude, Newgene, and Clovis. Some of the subjects included possums, racoons, okra, hunting, working, being poor, and getting by.
Most of the things he spoke of were part of my life as a kid growing up in West Virginia. I really liked Jerry Clower. Still do. His most popular story has to be "The Coon Hunting Story", and well worth listening to:
This reminds me of  my coon hunting adventures as a young teen. I fondly think back of spending nights with my buddy Bob, his cousin Charlie, and their fathers, running coon hounds trying to get raccoons for their hides.
We would usually climb to a high point overlooking a larger valley to be able to hear as far as possible in the event the dogs would range too far. On the REALLY cold nights, usually before a big storm blowing up, we might settle into a low gap between two high points, as these tended to be a little more sheltered and would provide, not so much warmth, but less brutal cold.
There is a surreal feeling that you get on a moonless night, cold creeping down the collar of your neck as you wait for the dogs to strike a trail.Talking in low whispers about this dog, or that one, or about memorable coons we'd run in previous years, some running predictable paths, and never to be caught, though time again, they would be trailed by our dogs.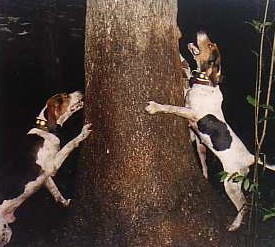 Just  we would start to give up hope, you'd hear the dogs strike a trail, sort through it, then start the chase. The older, more experienced hunters in our group would run commentary on what they thought was happening, down to particular trees that may end up being the final stop. (Yes, they grew up in these woods, any tree a coon would climb up to get away, they knew about.)
As the dogs shifted from the chase into circling the tree they believed a coon had climbed in hopes of getting away from the offensively loud hounds chasing him, our adrenaline would start to flow as we took off through the woods, with little or no light whatsoever, heading towards the hounds barking "treed".
Blood rushing through our veins, teens becoming men, being led by their elders towards great adventure, surrounded by darkness, crashing through the woods towards cornered prey, hounds baying at the sought after beast . This was truly a "Wyld Hunt". We were in touch with out Primal Side, the caveman within us….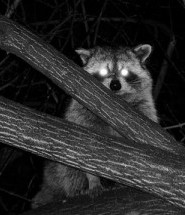 It was a glorious time for me as a young man to be included in this, what I now consider a rite of passage. It was a fabulous time, and something I miss a lot.
This leads me to my favorite story told by Mr. Clower, one about  The Coon Hunting Monkey.
The punch line is funny, like Homer Simpson would say, "because it is true". No coon hunter would argue with the monkey's behavior. Jerry Clower had a way with words, something I appreciate, both for his ability to entertain, as well as his ability to do so in a family friendly manner. He was a good man.
Go listen to more of him, if you like the garbage I spew here, you'll find him far more entertaining.
Peace,
db
Notes:
Also, I'd like to once again extend thanks to the Cottrills for including me in their lives.