Share the post "Followup: Green Earth Survival School at the Oxbow Eco Center"
Last Saturday, I represented Green Earth Survival School at the Oxbow Eco-Center, for the center's monthly "Brown Bag" lecture, this one entitled, "The Seven Rules for Survival". I was caught off guard when the Eco-Center's Amanda Thompson, (yes, the very same Amanda I've written about before) called me to ask to fill in for Hank, the proprietor and lead instructor for Green Earth Survival School. Since I am listed as an part of the staff there (and couldn't come up with a believable excuse), I obliged.
Much to my fear and stress, that is.
From About.com:

Glossophobia, or the fear of public speaking, is remarkably common. In fact, some experts estimate that as much as 75% of the population has some level of anxiety regarding public speaking.
A great little bit of trivia that did nothing to set my mind at ease.
However, knowing my subject matter did. However, I had such a mishmash of data to pass on, I thought I'd try to list everything I recall talking about in the short time I was speaking.
First, Green Earth Survival School can be found at
GreenEarthSurvivalSchool.com,

Second, a recap with the 7 Rules of Survival:
P.M.A.      – Positive Mental Attitude
S.T.O.P.   –  Stop, Think, Observe, Plan.
Shelter     –  3 hours without adequate shelter to maintain your core body temperature*
Fire 
Water       – 3 days without water*
Signaling
Food          – 3 weeks without food*
*(Part of the Survival Rules of 3. Also includes 3 minutes without air.)
I talked about a "P" whistle. Here is a video of how it is made:
Click here for Ray Mears videos on Youtube
Click here for Green Deane's website.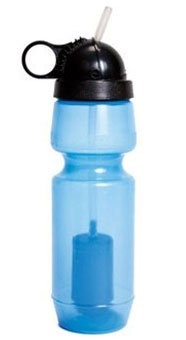 Click here for the Berky Water Sport Bottle on Amazon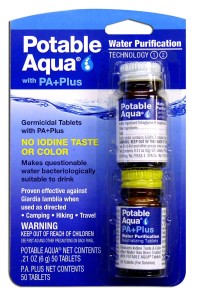 Click here for Potable Aqua Water Purification Tablets with PA Plus on Amazon
Heatsheets Two Person Survival Blanket with survival instructions on Amazon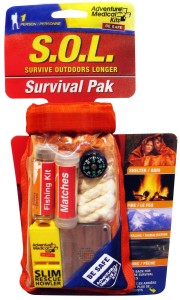 Whatever you do, and whatever you decide, you should prepare yourself mentally. Training and knowledge give you a level of self confidence that works VERY well towards keeping a positive mental attitude. And PMA is simply a fancy term for "hope".
Never give up hope….
Peace,
db
As always, please "like" FloridaHillbilly on Facebook, subscribe to my feed,  follow me on Twitter, add it to Google+, Pinterest, Linkdn, Digg, and/or tell your friends! The more folks that start behaving like ants, the fewer grasshoppers there will be left needing help.
Need something from Amazon (and who doesn't)? I earn a small commission from purchases made from any Amazon links, or when you begin your Amazon shopping experience here. You still get great Amazon service and your price is the same, no matter what. And for the record, all of my Amazon links provide me with this referral fee.