As a kid spending time at my grandparents house, much time was spent sitting on the front porch. It was where we would sit while shucking corn, shelling peas, and stringing beans. We would play tag, run, laugh, jump, climb, and cause general low-grade mayhem as kids. It was the social gathering point whenever folks would stop by to visit. Lots of fond memories involve time spent on that front porch.
Over the Thanksgiving holiday this year, I had the opportunity to make a few more front porch memories.
After a long morning in the woods, I decided to kick off my boots and lay on the porch swing.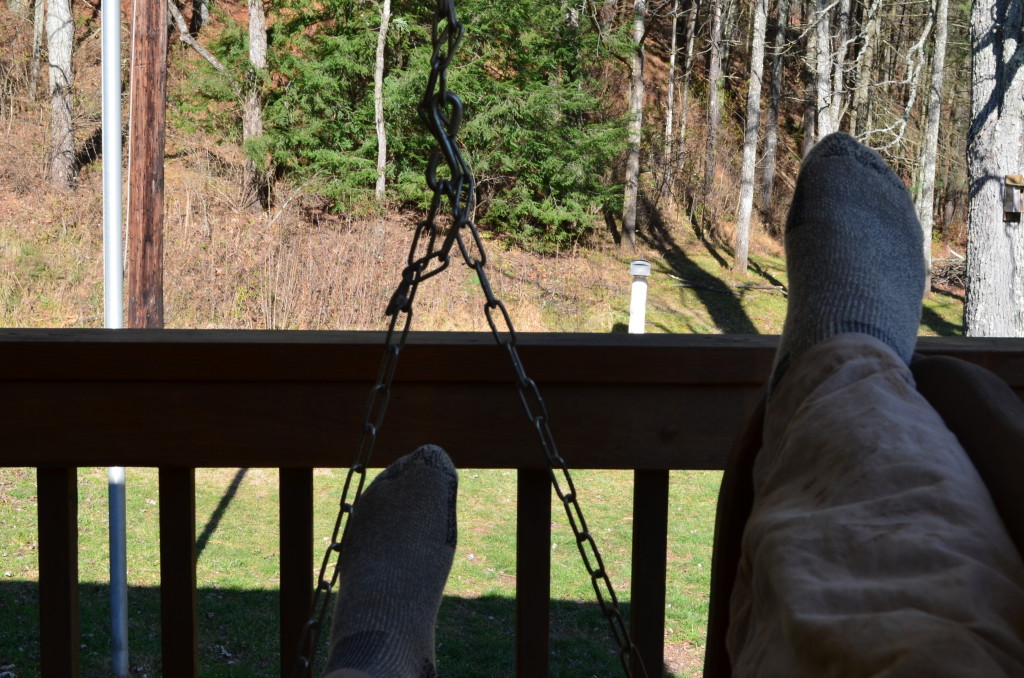 My view consisted of the flag pole, showing off the unseasonably warm breeze.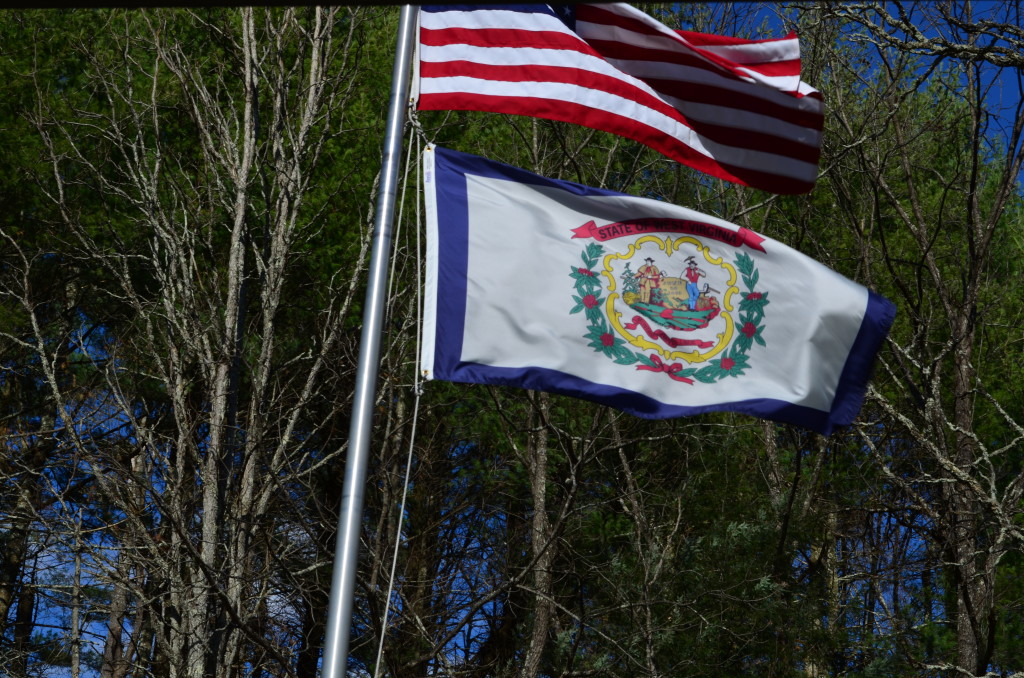 And the view "up the road".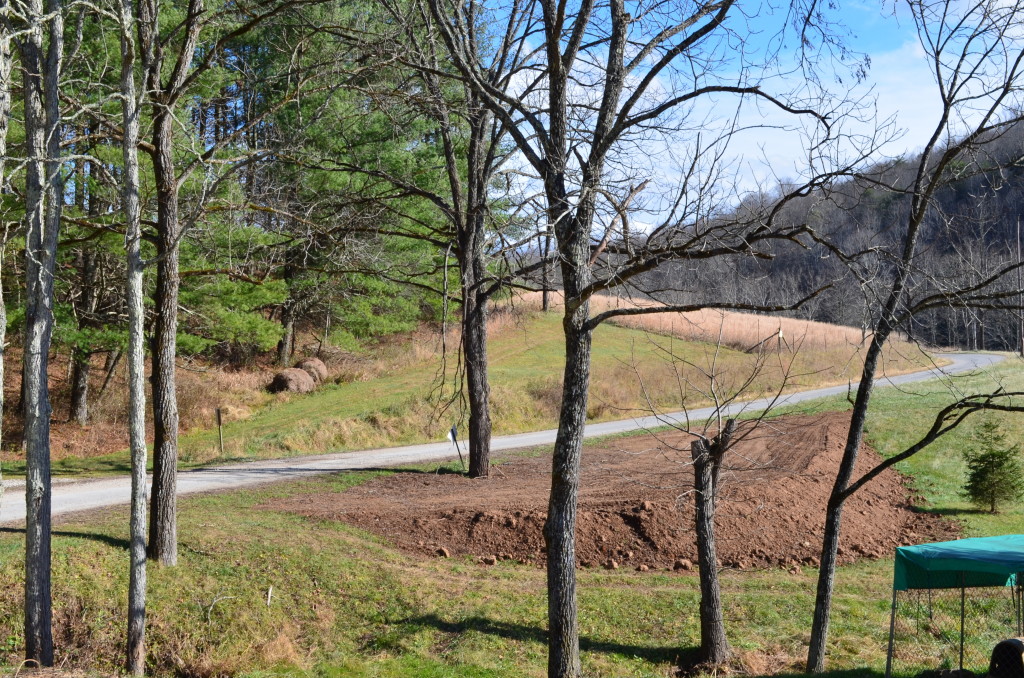 I didn't see a single car i the hour or so I spent relaxing there. Not uncommon for the area I was in. And a good thing too – this is a West Virginia dirt road…I'd receive a fine blanket of dust if any car passed by.
But I was lucky. Nothing bothered me. I laid there, swinging slightly in the breeze. The wind blew across my feet, drying my Merino wool socks.
In the distance, a shot would ring out from time to time, after all it WAS deer season. Crows called, doing their best to out gossip each other. A four wheeler crossed a ridge over a mile away, just barely audible from where I was sitting.
The wife and kids had gone to town, the boys were hunting still, and the house was empty.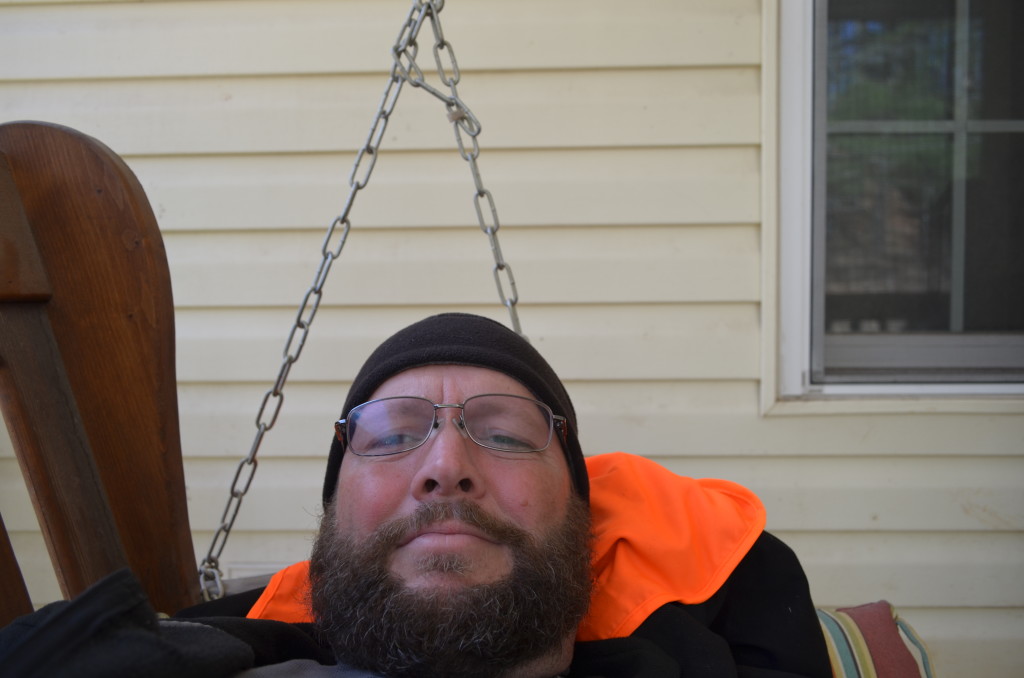 Peace, solitude, a level of serenity I don't often achieve these days. I'm guessing not many of us do. A moment I think back to quite often lately as the holiday season rushes by.
And with that, I suggest you take the time to stop, look around, and enjoy life for what it is.
For the most part, we are where we are in life due to choices we have made. Reflect on what put you where you are, and rejoice that you've made it this far. Life is fleeting, folks. In a blink of an eye it is over if you aren't careful. You have got to make time for yourselves, nobody can or will do that for you.
So during this holiday season, as the kids are opening their presents, or as the ball is dropping on yet another year, or simply as you are having a cup of coffee on a morning you would normally be rushing to work – pause for a moment. Stop everything. Smile. No matter what your situation, know that in THAT moment, you are in control of your destiny….
…
Reflect on that.
…
Savor it.
…
File it away for a moment in the future where you REALLY NEED a bit of sanity.
…
…
And then go back to your hustle and bustle as the kids grump about the wrong color socks, the timer on the stove goes off, the phone rings, or any of a hundred thousand other possibilities that drags us to and fro throughout the day.
But know that for a moment…you were in control. If you take the time to make that moment, nobody can ever take that away from you. And on your death bed, you are far more likely to remember THAT moment than you are to remember that day you worked an extra 4 hours to get some inane project done for your boss.
That old porch I spent the peaceful hour on, with the wind murmuring a soft lullaby in my ears? It served up one last memory for me as I left. One of friends, family, love and the joy of life.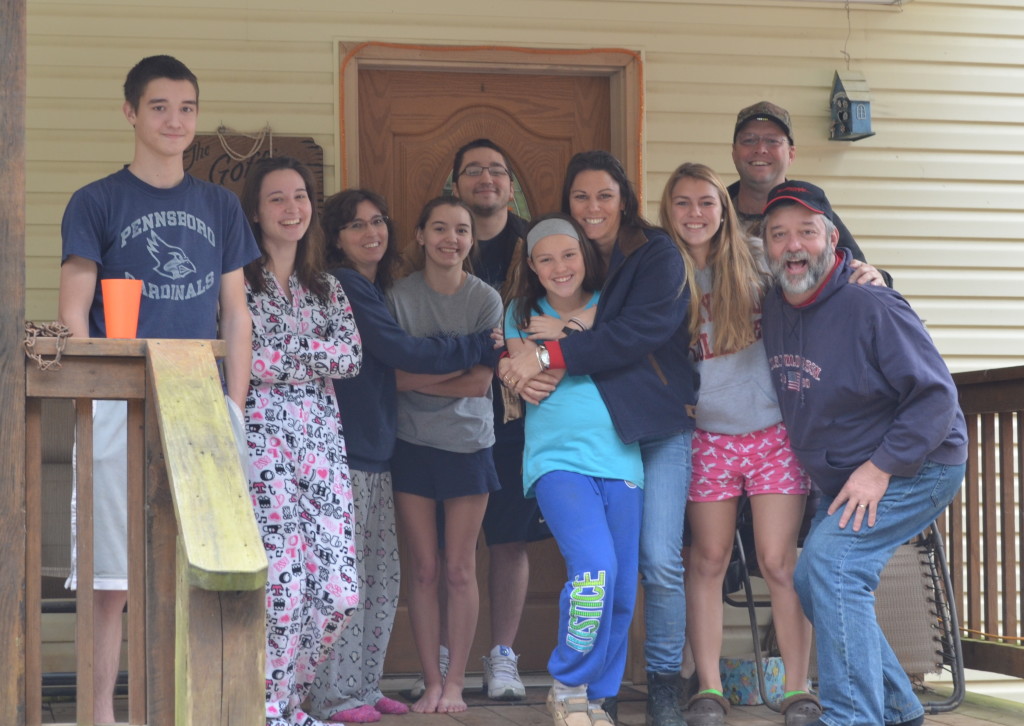 Merry Christmas and Happy New Year I wish you and yours Freedom, Health, and the ability to cope with whatever stressful situation forces itself on you in 2015.
And with that, you might start to understand why I always sign off with
Peace,
db