Share the post "What Makes You a Prepper?"
I recently went back to my roots in West Virginia, visiting there for the first time since I started FloridaHillbilly.com. I stayed with friends from high school, folks that have consistently proven themselves to be worthy of that short list of folks that you know you can call at 3am when you need bailed out, a shoulder to cry on, a couch to crash on, or simply someone willing to bring a shovel and a flashlight out to help you hide "the evidence".
Born and raised in rural West Virginia, my friends have grown up not know just who they are in some respects.
I laughed out loud when I was asked by my hosts, "So just what are these "preppers?" As I explained that they are people that stockpile skills and resources to be used on a rainy day, I was given a puzzled look.
"So they learn how to do things for themselves so they don't have to pay someone else to do it, and buy extra stuff when they can so they have it without having to run out to the store? We do that just all of the time mostly because it is hard to get anyone to come way out here to do anything, and the store is just so far away. Does that make us preppers?"
My response? "Pretty much."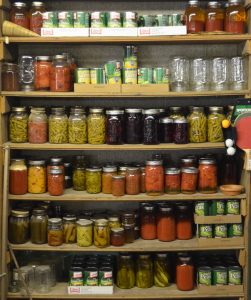 As always, when staying with my gracious hosts, I have access to the entire house. The full basement was laundry room, play room (ping-pong, baby!), computer room, workshop, garage, and…storage. (Oh how I long for a full basement. And a cellar for that matter!) Each wall of the basement had an array of shelves, each full of various items. One wall had a second refrigerator and an upright freezer. A second wall had another upright freezer.
And almost everywhere you looked, there was signs that a "prepper" lived there. Home canned food. Commercially canned food. Boxed foods bought in bulk. And those freezers I mentioned? Full. (I am almost certain that one of the freezer was dedicated to nothing but butter and bacon.)
Why would these rural folks have all the signs of being preppers?
The simple answer is convenience.
From the skills standpoint, it is about 60 miles to the nearest town large enough to offer a 24-hour emergency plumbing service to fix that pipe that froze and busted at 2 am (Problems, like babies, tend to show up in the wee hours of the morning), and the cost and time to get the serviceman there is painful. So you learn to fix things yourself.
From the home canning angle, why waste surplus food when you can can it, preserving summer's wholesome goodness for a cold winter's day? Gardens in West Virginia are notorious for abundant production. Can those tomatoes, corn, potatoes, green beans, sweet potatoes, beets, peppers, as well as products like salsa and tomato juice. Hunting also provides a large supply of deer meat…and in order to save space in those well-stocked freezers, canning is a great way to preserve much of a garden's surplus.
From the commercial produced items, pastas, canned goods, paper products, personal hygiene items, etc, again the answer is convenience.
(On a side note: Amazon Prime brings a level of convenience to almost everyone that has daily mail delivery. Free 2 days shipping DOES bring convenience to your door. I use it now, and should I ever move back the rural West Virginia, I'll use it there as well….Money WELL spent! Click here for a FREE 30 day trial – perfect for the holidays! Sorry for the commercial, but when I make money from this website, my wife doesn't mind my Hillbilly shenanigans as much. And that helps me continue writing. Thanks!)
My rural friends are located about 30 minutes from the nearest full sized store, and well over an hour away from any of the big-box stores that sell in bulk, such as Sam's Club, or even WalMart. When my friends run out of something, if they don't have a spare…they do without, until they can get back into town….sometimes taking a week or more to get there. No special trip just to replace a single item. Make a two-hour round trip a couple of times, and you, too, will learn to plan ahead.
And since they have two girls and two boys, all in the teens and early twenties, running out of something like deodorant quickly becomes an issue. Those country boys can REALLY work up a sweat, working, playing, or trying to beat me at ping-pong!
The lives lived in rural West Virginia can be one of wonderful, wholesome abundance. In the back of the house, my friends have a lovely garden, full of rich soil, just SCREAMING to get to work growing far more food than they can consume.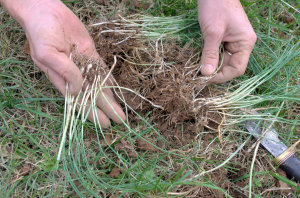 There are wild edibles growing everywhere, well… like weeds. During our Thanksgiving trip to West Virginia, I spent an hour with my Florida-raised city girl wife walking around the yard, just digging up wild onions. The Mrs. was amazed at how prolific they were, and how large they would get…growing as "weeds". And oddly enough, it is a mostly overlooked weed. Our hosts laughed at us for digging up the yard in order to pick some tiny onions that they simple mow over along with the  rest of the lawn.
They also have a pig lot, growing out about a dozen lovely porkers, ham, sausage, and bacon on the hoof. These pigs get to live a pig's life, with a pen large enough to house 50 animals if it were a commercial venture driven by profits, not quality meat grown by happy animals. However, there are only 8 pigs running in this pen. With room enough to run, stretch, wallow, and grow, these are happy pigs. In my mind, happy pigs make the tastiest bacon.
My rural friends also have rabbits, with the breeding stock so amazingly meaty that I was almost convinced to bring one home to add to my breed lines. Earlier this year, one of their rabbits took the Blue Ribbon at the County Fair, and sold for $1300!  I almost regret not getting some of those bloodlines…. Maybe in the near future, I'll have another chance…
They also have dogs, four wheelers, motorcycles, trucks, guns, tractors, and various light and heavy equipment…and know how to use it all for work and play. Rare is the time they call out someone to do something for them, and when they do, it is usually a bartered job, trading out one favor for another.
But really, are they preppers? By definition, sure I suppose that they are. In truth, they are simply folks that live remotely and take responsibility for themselves. With the nearest doctor, grocery store, drug store, and police station roughly 30 minutes away, the only sensible way to have a comfortable life is to plan ahead. And take responsibility for their own lives.
It should come as no surprise that most of their neighbors share many of the same habits, skills, and forethought. "Prepping" isn't a new thing to them, it is an ingrained part of their lives, mostly done without hesitation or conscious planning. In winter, it is possible to get snowed in. In summer, it is possible to get flooded in. These things happen. The stores and emergency services are NOT within walking distance, so they all make adjustments in their lives so that they can handle emergencies.
You could call their daily habits and routines the REAL "Whole life insurance". They plan today for eventualities tomorrow, and every bit of today's efforts pays a dividend tomorrow.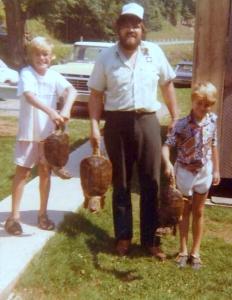 This is also how I grew up. My rural friends do nothing that we didn't do when I was a teen. Those skills still are a part of my daily life living in town, and have saved me much hardships many times. Hurricanes, health issues, loss of income…all eventualities that I have dealt with with minimal effort due to having planned ahead
And if we all did that, I can promise this world would be a better place, or at least be MUCH easier to deal with when bad times arrive.
In closing, I feel I should answer the title of the article, "What Makes You a Prepper?" The answer is if you plan for your future.
The term "prepper" has come to be viewed as some sort of doom and gloom, end of the world survivalist type, the uneducated media (sheep) trying to spin what they don't understand into something that other sheep feel safe reading.
The term "Prepping" implies that there will be bad times ahead, be it illness, or social breakdown – things no sheep wants to think about. Making it seem like being ready for bad times is a social-stigma turns the sheep's lack of readiness seem OK.
I have always believed that "prepper" is a derogatory term making fun of those that plan ahead. Planning ahead is not a in issue when you live in rural West Virginia, so why is it an issue when you live in a suburb? Hell, many of the folks that LIVE the "prepper" life don't even know they are "preppers". They just know that they are ready for problems…that WILL happen.
So each day, I embrace the derogatory term, in hopes that I open the mind of one more sheep, making them understanding that no matter how much you ignore the fact, bad things DO happen and that how you plan for it today will determine the level of grief you deal with when it does.
I say work a little today to make coping with tomorrow's troubles easier.
It can't hurt, folks….
Peace,
db
As always, please "like" FloridaHillbilly on Facebook, subscribe to my feed,  follow me on Twitter, add it to Google+, Pinterest, Linkdn, Digg, and/or tell your friends! The more folks that start behaving like ants, the fewer grasshoppers there will be left needing help.
Need something from Amazon (and who doesn't)? I earn a small commission from purchases made when you begin your Amazon shopping experience here. You still get great Amazon service and your price is the same, no matter what. And for the record, all of my Amazon links provide me with this referral fee.